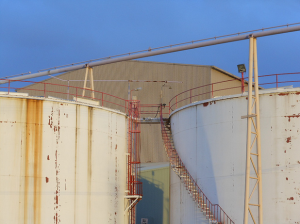 After an explosion at a Mississippi fish plant last year and a resulting Occupational Safety and Health Administration investigation (OSHA), it has been determined that four different companies will be responsible for the fines, and all have received citations. Hopefully this teaches the companies involved that it is a better idea to properly train employees and keep them safe rather than avoiding critical safety measures.
The Omega Protein plant, which produces fish oil and fish meal for human use and agricultural use, contracted Accu-Fab, a metal fabricator, to build a waste water storage tank. This required that they modify pipes that were already on the grounds. Accu-Fab hired two workers from Global Employment Services to cut and weld the pipes. There was another company on-site at the time of the explosion which was responsible for maintenance services, JP Williams Machine & Fabrication.
The two workers from Global Employment Services were on top of a storage tank which contained methane and hydrogen sulfide gases. They did not have any training or knowledge of the risks that can come with these two substances. The tank beneath them exploded, killing one and sending the other to the hospital with serious injuries.
Omega Protein has been issued 13 citations, one willful for failing to tell Accu-Fab about the dangerous contents of the storage tank which exposed workers to fire or explosion dangers. They had been cited for similar violations before, allowing workers to weld and cut pipes on a dangerous storage tank without alerting them to the contents.
Accu-Fab was cited seven times, one willful for not training workers on chemical hazards. Global Employment Services also received a violation for failure to instruct workers on chemical hazards and unsafe conditions. JP Williams, though not involved with the two workers directly, also received a citation for failing to properly store acetylene and oxygen cylinders, which can cause dizziness or asphyxiation if workers are exposed to it.
In all, the companies are expected to pay $187,620. Omega Protein and Accu-Fab have been cited before for various violations and it is a shame that they seemingly did not change their ways in time to save this worker and keep the other one out of the hospital.