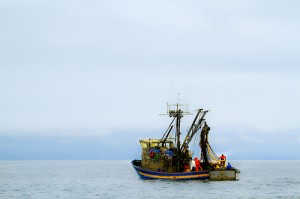 It's very true that each and every job has its own inherent risks. But, especially in the WC industry it is also crucial to know that the level of risk varies widely with each job, and some can be much more dangerous than others.
Sure, the tedium of office work and continuous meetings can get stressful. And staring at a computer screen can cause some rough headaches. But, be thankful that winning your bread doesn't require the same risks as these workers face. The following jobs had the most fatal work injuries, according to the Bureau of Labor Statistics:
Fishers / Related Fishing Workers

Logging workers

Aircraft pilot and flight engineers

Refuse and recyclable material collectors

Roofers

Structural iron and steel workers

Farmers, ranchers, and other agricultural managers

Drivers/sales workers and truck drivers

Electrical power-line installers and repairers

Taxi drivers and chauffeurs
So, next time your boss is giving you a hard time on a Monday afternoon, appreciate that after the day is done you can go home to watch Deadliest Catch, instead of living it.
Source: Forbes