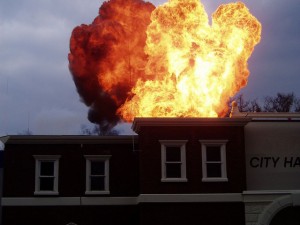 The Texas Department of Insurance (TDI) is working with public agencies and investigators in regards to the April 17th blast which killed and injured many as well as caused tons of property damage.
Workers injured, maimed or killed by the blast will be covered by workers' compensation for medical costs, rehab, and lost wages.
The TDI is working diligently with all agencies to ensure that this terrible incident is handled in the best way possible for all parties involved.
TDI has set up a hot-line and resource link for all fire fighters, and workers' compensation participants:
Division of Workers' Compensation www.tdi.texas.gov/wc/indexwc.html
DWC Hot-line is 1-800-372-7713 or 512-804-4102
My sincere condolences to all those affected by this blast, and a speedy recovery to all injured.