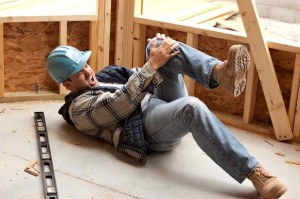 In the second installation of this series I wanted to take a look at how the workers compensation system actually works.  Tennessee is in the process of reforming their workers comp system.  Gov. Haslam has signed a bill into legislation that will transfer all oversight of comp from the courts to a independent state agency.  This will tighten up what is considered a work injury and also put boundaries and set up treatment guidelines.  The law is expected to improve efficiency, provide benefits to the injured worker faster and also get them back into the workforce faster.
Workers comp varies from state to state as we all know.  State laws and court decisions control what forms are used, how claims are handled, outcomes and settlements.  According to the U.S. Chamber of Commerce in 2011 the average weekly benefit was $806.62.  That is an increase of 3.09 percent from 2010.
Comp systems are run by each state, usually there is a board of commissioners who ensures that there is compliance met of every front. Accidents must be reported to the state and the insurer within a specific number of days.  WC covers medical care and wage/time loss of an injured worker.  To help control the amount that is spent on an injured worker states have implemented treatment guidelines which shows acceptable treatments for an injury and a fee schedule that shows what they will pay for treatment.
Most injuries are medical only claims, but when there is a significant injury in which considerable time is lost this will raise costs and consume many resources.  We have seen an increase in medical spend with the increased use of narcotics and the cost of procedures and surgeries.  We will get more into the cost of comp to employers and the rising cost of claims in the next part of this series.
Source: KansasCity.com, NCCI