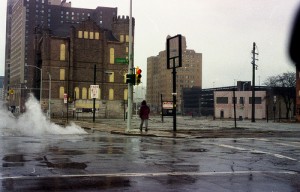 While the amount may seeming trivial compared to rest of the city's obligations, injured workers in Detroit may have to be wary of how their comp benefits may be affected by its impending bankruptcy filing.
Detroit, MI has over $18.5 billion in obligations. This bankruptcy filing – while not the only US city to default (see San Bernandino, CA and Stockton, CA) – will be by far the largest.
Of the overall debt amount, about $86.5 million is accrued workers' compensation for the self-insured city.  While this doesn't seem like much in the grand scheme of the overall bankruptcy – workers' comp is less than 0.5% of Detroit's total obligation – I think anyone would agree that $86.5 million is not exactly "walkin' around" money.
Although this may seem like a sign of concern for injured employees, when compared to the city's pension recipients the benefits of employees on comp seem to be much safer. If the city cannot continue paying these benefits, federal regulations may force the state of Michigan to take over the responsibility.
It's no secret that the Motor City has been in rough shape for a good while. I really hope this is a turning point for the city of Detroit, and that Motown can one day return to the powerhouse it used to be.
Source: Workers' Compensation Institute