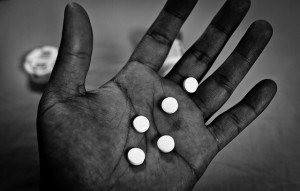 It looks like we might be starting to hear some good news in regards to the rampant abuse of opioids, the federal government is going to tighten restrictions on painkillers made with hydrocodone, like Vicodin, to try and deter the abuse.
Used heavily in comp cases, opioids can lead to abuse, which can delay recovery time and delay return to work, or even lead to overdose. And it's not just the injured worker to blame for this addiction. They are too readily available and doctors are too willing to prescribe them in the first place without looking at alternative treatment methods. They are good for some people yes, but there is rampant and unnecessary use in the workers' comp system.
In 2010 the Center for Disease Control (CDC) estimated that a little over 16,500 people died from opioid overdoses, more than four times the number of deaths in 1999, 4,030. Opioids like oxycodone and hydrocodone were involved in 75 percent of the pharmaceutical overdoses. Studies have shown that for long-term use, opioid prescriptions are not always the best treatment option yet doctors continue to prescribe them.
A claim involving opioids can be four to eight times more expensive than a similar case without opioids. Besides lost time and delayed return to work, employers should also be worried about employees who are under the influence of these drugs, as it might make them more dangerous at work if they are in charge of driving or operating machines. They can also develop comorbidities as a result of opioid use, which adds cost and delays the recovery of that worker.
Many states are enacting prescription databases to try and prevent abuse and overprescribing. The new regulations from the Federal Drug Enforcement Administration (DEA) says that painkillers will only be allowed a 90 day prescription, and patients would then have to go to a doctor, not just call on the phone, to get a refill. The drugs will kept separated from others in pharmacies. Hydrocodone combination drugs like Vicodin will be classified as schedule II, the same as oxycodone, because of their abuse potentials. Hopefully this will mean a shift in the way these drugs are looked at this country and lead to less abuse and less overdosing.