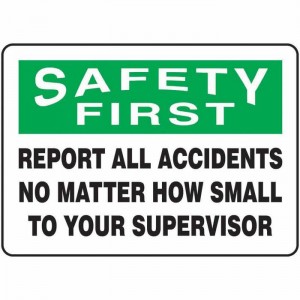 Travelers insurance has combed through their Texas workers compensation claims data and has concluded that among employers in 2013 the top injures were; strains, sprains, fractures, and contusions.  Travelers also offered businesses tips on how to create a safe work environment for employees.
Every though these injuries do not seem like severe injuries, they clearly accounted for a lot of lost time in the state of Texas, and impacted employers premiums as well as bottom lines due to employees missing work.  This could affect smaller businesses even more so because they do not have back up staff or many extra workers to handle the extra work.
The data from Travelers revealed that in 2013, 25% of injuries were caused by strains, 12% were sprains, 11% were fractures, and 9% contusions.  This is why workers' comp insurance is so important – even though these seem like minor injuries they can accrue in terms of time lost and employer cost.
Travelers has also offered some tips to help make work places safer and reduce the risks of work comp issues occurring:
Trust the people you hire – The people you hire need to be the right people for the job.  They need to have the right experience and qualifications to handle the position you are looking for.  Ask the right questions to ensure you are filling the void properly.
Identify roles and responsibilities – Define roles and job functions for all workers.  This is also very important if an injury occurs to make sure it was within the scope of the work that should be performed and to make sure the injured worker gets the proper treatment and returns to work safely.
Lead by example – Do not do anything that you would not want any of your employees to do.  Encourage safety and make sure as a leader you follow what you preach.
Encourage employee feedback – Encourage employees at any and all levels to get involved in safety.  Whether it's speaking up about an ongoing issue or something that could be improved upon.
Understand the tools of the trade – Make sure that new hires are familiar with their workstations and the tools that will be required to complete their jobs.  Continuous training is key and any new tools that may be needed should include proper instruction.
Recognize and remedy – recognizing safety issues, making sure the proper channels are contacted, documenting an injury, and fixing any outstanding issues that can cause injury are all important to maintain a safe work environment.
All in all it is very important for any organization to have a valid safety program and to make sure that all employees understand the nature of their job and what the requirements are.  It is also important for all workers to maintain safety in all aspects of the jobs they perform, should they come across something that they deem is unsafe it should be brought to the proper managements attention right away to be corrected.
Source: Travelers