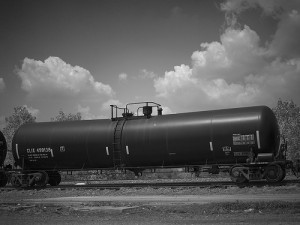 Plains Trucking LLC in Ross, ND has been cited by OSHA for nine safety violations.  One that resulted in one employee being killed and the other sustaining a concussion.  The accident occurred when an employee was cleaning out a crude oil tanker, another employee lowered in a treble light that was not approved for these conditions causing the tanker to explode.
Plains Trucking was cited with one willful safety violation for failing to implement a confined space entry program.  A willful violation is one that is committed by knowingly or intentionally failing to follow the law.
Eight other serious violations were also issued, one of them being the fact that workers were not trained on lighting in a hazardous condition that could be flammable.
Fines proposed amounted to $28,000 and they were also placed on OSHA's Severe Violator Enforcement Program which requires mandatory follow up inspections.
No job should ever cost someone their life.  Companies need to be more forward about safety protocols and anything that can endanger a worker.  There are obviously jobs out there that are more hazardous than others and some that most people would not do, however people do work these jobs and need to get home to their families.  Let's make safety a priority in our workplaces.
Source: WorkersCompensation.com