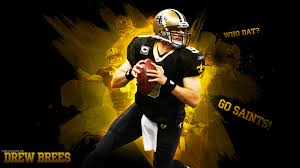 The bill pushed by Tom Benson – owner of the New Orleans Saints and brought forth by Rep. Chris Broadwater that is looking to calculate workers compensation benefits for professional athletes based on what their current earnings are as compared to future earnings – meaning NFL players get their salary paid over the 17 week season, so injuries occurring in off season or preseason would earn much less workers comp, has passed through the Senate labor committee.
Saints officials say that they are pushing the bill to stop repeated lawsuits on workers comp claims and finally have a definitive plan that allots the workers comp benefits.
By a vote of 4-3 the Senate labor committee voted to advance the bill to a full Senate for debate and voting.
During the off season, training camps, and pre season NFL players only receive per diems.  Meaning under the new bill if passed if a player were to be injured in one of those events they would receive workers comp benefits based on the per diem and not what their regular salary is, meaning that a player would receive far less.
A lobbyist for the NFLPA says that the only people who will be benefiting from this bill being passed would be the New Orleans Saints owners.  Meanwhile those that do support the bill say that this bill will pay athletes in the same manner as the rest of the employees in Louisiana, so just because they are professional athletes why should they get any preferential treatment.
Players are well protected though the CBA in the NFLPA, if a player receives permanent injuries that do not allow them to play anymore there are benefits set up that range in the amount of money they receive based upon player tenure in the league.
People against the bill believe that if a player gets hurt during the regular season or the off season that the benefits should be the same and feel that if this bill is passed it could discourage athletes from wanting to play professional sports in Louisiana. Senator Peacock – Shreveport makes a good point in asking why athletes would rely on workers comp benefits, you are getting paid to play the game not be injured.  Obviously football is a very violent sport and injuries happen all the time, but workers comp should not be a fall back plan in my opinion.
I can see both sides on this bill.  On one hand athletes make a ton of money, way more than I make and live a much better lifestyle.  They are workers just like everyone else so why shouldn't their benefits be calculated in the same manner?  Now my salary is calculated in bi-weekly checks throughout the entire year so my benefits would work out properly, NFL players make their money in 17 weeks, so what about the other 35 weeks of the year?  Should the pay scheduled be looked at for the NFL players so they receive even checks the entire year?  It will be interesting to see how this plays out and what kind of uproar the Saints will have if this bill passes.