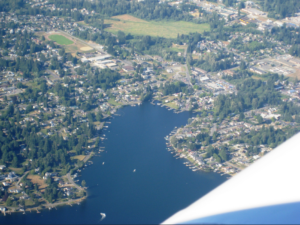 A man in Washington who claimed he was too disabled to work and was receiving benefits turned out to be running his own insurance agency while receiving workers' compensation payments from the Washington Department of Labor & Industries. He was sentenced to jail time for the offense.
James Kooy of Lake Stevens, WA, claimed that a knee injury he suffered while working as a heavy equipment operator left him too injured to work. He filed a claim and began receiving wage-replacement checks in 2008. In June of 2010 he opened By the Lake Insurance Inc. and sold policies through a major insurance company. His lawyer had informed L&I that he was operating the business, and they stopped his payments. They were reinstated when Kooy told his lawyer that he felt he was unable to work and was selling the business.
In 2015 the department investigated Kooy when they learned he had not in fact sold the business and was likely still working. Over five years his business had generated $800,000 in revenue. He received $233,000 in benefits from L&I as well. He falsely declared that he was not working and did not tell doctors that he was working.
He was sentenced to 60 days in jail and ordered to repay the state. That amount hasn't been determined yet but is expected to be named at a hearing in March of next year.
From Insurance Business and WorkCompWire