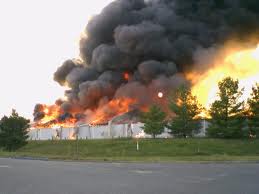 Earlier this month there was a major fire that closed a state office building in Madison, WI of which one of the jobs is to mail out workers compensation payment checks to injured workers.  Due this this fire some workers who do receive paper checks in the mail are experiencing delays in obtaining their checks.
The Wisconsin Journal reported that about 65 people were affected by this and also another 55 or so who have been approved by a judge but still need to be processed by the Department of workforce.
If injured workers have already been approved and receive automated payments that process has not been affected by this.  Gov. Walker has made it his top priority to make sure that the fire and building closing does not affect services rendered.
Roughly 1,000 workers have been displaced by the fire.  They hope to have a long term alternative for these workers by next week.  Employees were allowed back into the building to retrieve their personnel belongings.
It is estimated that the fire caused $350,000 in damages.  Workers comp hearings that normally take place in this building have been postponed which can create another issue for the injured worker now having to wait even longer to get their benefits approved by the courts.