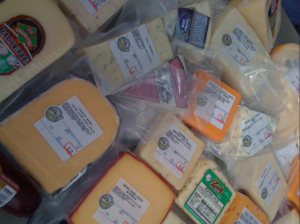 The Workers' Compensation Research Institute (WCRI) released a study looking at Wisconsin's medical payments per workers' comp claim, and found that they were higher than typical and increasing at a faster rate than other states. WCRI looked at injuries at work in 18 states and noted medical payments, prices and utilization between 2010 and 2015.
Researchers found that in 2015, the state's medical payments per claim on claims with more than seven days of lost time were 61 percent higher than the average study state. There were 18 states in the study. Payments per claim on all claims were 46 percent higher than the average. In previous CompScope Medical Benchmark reports from WCRI, Wisconsin's payments per claim were closer to the average.
Researchers noted that higher payments made for nonhospital medical services may have played a role in the increasing average medical payments. Payments per claim for these services increased by three percent each year from 2010 to 2015. Even so, utilization for nonhospital medical services were among the lowest in Wisconsin out of the states studied which means that the increase in payments per claim Wisconsin saw was due more to increases in price for these services.
Payments per claim for hospital outpatient services increased an average of 4.7 percent annually. Again, there was not a big change in utilization rates which means the increases were more due to an increase in payments per service. Out of the states studied Wisconsin had one of the highest percentages of claims receiving outpatient care- driven by radiology, physical medicine and office visits from outpatient providers.
Payments per claim might be increasing, but WCRI noted that Wisconsin patients report some of the highest rates of satisfaction with their medical care, and low instances of problems accessing care.
Total costs per all paid claims were lower in Wisconsin due to the fact that fewer injured workers needed days of lost time, indemnity payments were lower per claim, and temporary disability benefits saw shorter durations.
Find the study here and more information from Insurance Journal