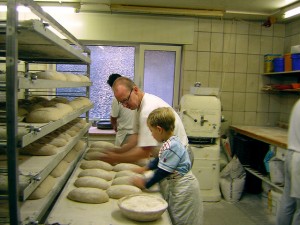 According to the Small Business Association, in 2010 there were 27.9 million small businesses across the country. A small business is one with less than 500 employees, and between 1993 and 2011 small firms created almost 11.8 million jobs. Those who work for themselves or with their spouse might not need workers' comp. If they employ others, workers' comp is something they have to think about, and think about it differently than a big company might.
For a smaller company with fewer employees to begin with, an injury that takes a worker out of the workplace for a while could be devastating. If they can survive without the extra hands for a few weeks or even months that's great, but a lot of small businesses need all the help they can get. They might have to take extra time and cost to train a new hire or temporary worker, or take on the extra responsibility themselves which could result in a decrease in productivity for the company.
The business might be small but that does not mean the risk is necessarily small. Just because a business works with flowers and not heavy machinery does not mean they are immune to a workplace accident. Along with an injury may come increased workers' comp premiums, money to pay for an investigation and maybe even a fine from the Occupational Safety and Health Administration (OSHA).  Just about half of all new businesses survive beyond five years in the first place, and paying out even more money for insurance is something that realistically most small businesses cannot afford.
Even though a small business can sometimes seem like a family and owners might be hesitant to "come down too hard" on employees, it is important that owners make sure the rules are enforced and that they don't let their employees slide when it comes to safety. Make sure that everybody knows the rules when it comes to preventing hazards and enforce them. If you work in a kitchen and an employee shows up wearing sneakers instead of non-slip shoes are you going to let them stay and work or are you going to make them change? Set a precedent that shirking safety measure will not be tolerated.
A small business is a tight-knit community, and an injury can do a lot to hurt workplace morale. Return to work programs can be critical to show everyone at the company that the owners take their workers' safety seriously. It might be hard to find a job that the worker can do, especially in a small business where the work may be very specialized. But seeing that worker back on the job and back with their co-workers could go a long way to improve attitude at the company after an injury.
There is help for small businesses who feel overwhelmed or like they do not know enough about safety. OSHA, for instance, will come to your business for free and help identify workplace hazards and provide advice on compliance and prevention programs. They do not result in penalties or citations, they are there to help. They offer cooperative programs to work with the agency to prevent injury or illness in the workplace. And they provide training courses in safety as well as many online resources. Check and see if your insurance provider offers any kind of training or safety initiatives to their customers.
Safety is important for every workplace, but especially for small businesses. It is crucial that employers try to identify safety hazards and prevent injuries before they even happen. Properly training employees and making sure they are also actively taking precautions to protect themselves and their co-workers is extremely important to small businesses as well.