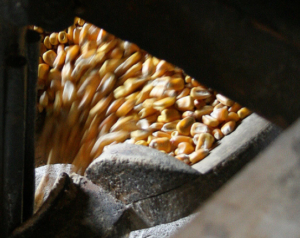 The United States Department of Labor's Occupational Safety and Health Administration (OSHA) announced that they are proposing heavy fines to a Wisconsin corn milling facility as a result of an explosion at the site that killed five workers and injured 12 others.
Didion Milling Inc. in Cambria, WI, received 14 willful violations and five serious citations from OSHA. They are also in OSHA's Severe Violator Enforcement Program. Investigators determined that the fatal explosion was the result of the company's failure to correct leakage and accumulation of combustible grain dust, which was likely ignited by equipment or an ignition source in the factory.
They received a serious violation for failing to provide a workplace free from hazards that were likely to cause harm. Workers were operating a fluid bed dryer that did not have fire protection, workers had to extinguish a fire manually that had started in this dryer. They could have prevented this by utilizing alarms and automatic fire extinguishers. They received another serious violation for failing to train employees annually on safety practices, specifically on how to recognize common ignition sources. Investigators found at least 15 filter dust collectors which were located inside the facility without explosion protections.
They received willful violations for failing to ensure employees wore flame-resistant clothing to protect them from flash fires, their uniforms were polyester. They failed to implement a "housekeeping" program to ensure that dust did not accumulate in the facility. They used compressed air to blow accumulated dust from the ledges and walls, when machinery that could have been an ignition source was not shut down and other known ignition sources were not removed or controlled. They failed to regularly inspect or lubricate mechanical and safety control equipment, and did not quickly correct dust collection systems that were malfunctioning.
Their fines total $1,837,861. OSHA Regional Administrator in Chicago Ken Nishiyama Atha, said that these hazards are well-known in the industry and the company should have addressed them.
Read the OSHA press release here and view the full list of citations.