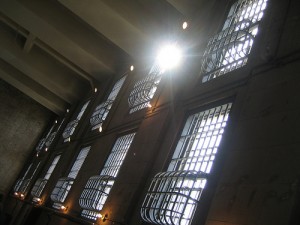 Shootings are unfortunately in the news again, a school in Colorado felt the pain of another school shooting around the same time as the one year anniversary of the Sandy Hook tragedy. This has got me thinking about other shootings- like those in the workplace.  Wisconsin has witnessed a large increase of workplace shootings in recent years.
A report from the Bureau of Labor Statistics showed that 114 fatal injuries occurred in Wisconsin for 2012, a 28 percent increase from the previous year. That number included sixteen fatal shootings by another person. In 2011 there were two deaths of this kind. There were also five reports of shooting suicides, up from two people in 2011. Though a shooting death of any kind is tragic, to see it increase to that number is heartbreaking for the state.
One such instance took place at a Sikh temple in Milwaukee when a shooter took the lives of three priests, the temple president, a cook and a worshipper. These were innocent people who expected to come in and go to work and instead found themselves the victim of a senseless crime.
Other instances included three employees who were killed at a spa in Brookfield by the estranged husband of one employee and a police officer in Milwaukee who was killed by her husband while she was on patrol last Christmas Eve.
The temple has since implemented more security precautions, adding an armed guard at the entrance along with security cameras inside and outside of the building. The parking lot is better lit and the windows are now made of bulletproof glass. These kinds of things can help ease workers' minds but they still do not take away the pain.
Nationally, 375 people were killed in shootings on the job in 2012 which has stayed consistent with 2011 numbers. Wisconsin represents 18% of that number, almost one-fifth of the national rate.
It is unimaginable that businesses have to consider updating their security measures but unfortunately it is now common practice to have security precautions on top of all of the other standard safety precautions. We should all feel safe wherever we are, whether it is at work or at school. Victims of a crime at work are usually compensated, and I imagine their families are going to be taken care of. I bet they wish they had their family members back rather than their workers' compensation benefits.