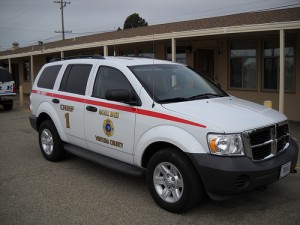 The widow of former Canfield Fire Chief Robert J. Tieche Sr. has begun the appeal process to the decision of the Ohio Bureau of Workers' Compensation after the denial of death benefits to Mahoning County Common Please Court after the Industrial Commission refused to hear her case.
Chief Tieche had responded to three separate fire emergencies during the course of a night.  As a result he suffered cardiac arrest and subsequently died.  The attorney for Mrs. Tieche says that his death occurred while on duty and in the scope of his employment.
A hearing officer for the BWC has cited Chief Tieche's death certificate which states that the Fire Chief died from cardiac arrest due to gastrointestinal bleeding from the spreading of his kidney cancer.
The BWC says that there has not been sufficient evidence provided to show that Chief Tieche died as a result of his occupation, instead they are saying he died as a result of the disease he was battling.
This case is ongoing and I will try to provide more information as it becomes available.  Most Fire Chief are usually older and running around to different emergencies could definitely be a cause to have a heart attack.  The man died while out trying to save others from burning buildings.  He should be commended and his memory honored.  I hope that this case is looked at closely and this mans memory is not tarnished.
Source: Vindy.com