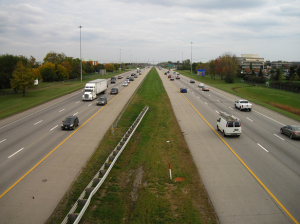 A workers' comp case will be heard by the Texas Supreme Court after the insurance company who would have to pay for the claim argued that the state's Labor Code Section 401.011(12) is open to interpretation and needs clarification before they award benefits to a deceased workers' family.
Candelario Lopez worked for Interstate Treating as a foreman and carpenter. The business is located in Odessa but they do work all over, even in different states. This required quite a drive from his home to get to work some days. In 2007 he was sent to Ridge, Texas which was almost seven hours away from his home. Texas is a big state, remember.
While on these distant jobs, Lopez stayed in hotels near the site and paid for lodgings and meals. His employer gave him an extra allowance beyond his normal wages when he was on trips like this which he used to supplement his traveling expenses. His employer also gave him a company car and a credit card for gas and supplies. For this particular job his hotel was a little less than 50 miles from the job site. In September of 2007, as Lopez and two co-workers were traveling to the job site for the day they were struck by a car that had crossed the median and Lopez died.
His widow filed for benefits and the insurer, Seabright Insurance Company, denied the claim because they said he was not within the course and scope of his employment when the accident occurred. Lopez was transporting necessary work supplies in the company car to his work at the time of the accident. The car was fully paid for in by his employer and provided to the employee. The Division of Workers' Comp found that he was advancing his employer's business at the time of the crash. An appellate panel held that decision up and Seabright wanted judicial review but that judge also affirmed the decision.
Now that the case has made it all the way up to the state' Supreme Court, Seabright continues to claim that they are confused by the statute because each of the different courts they had seen had interpreted the statute differently in their decision. Courts used the "but for" logic- but for his job he would not have been killed because he would not have been where he was.
The case is set to be heard at the end of March. Who do you think is right in this case?