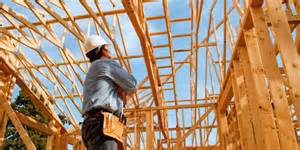 Two construction workers were seriously injured on the job after a fall leading to the insurance company suing the contractors on behalf of the injured workers.
Castlepoint National Insurance filed a lawsuit on January 9th on behalf of the two workers who were employed by Guerrro A. Construction Group against employer Claybridge Builders Inc, who subcontracted Guerrero Construction to do some of the building work in a home.
Claybridge was hired to develop and build a new residential property in Naperville, IL.  Claybridge put all the framework together, then subcontracted work to Guerrero Construction to do carpentry work.  On January 10, 2011 both Jesus and Omar Guerrero we doing work on the second floor when both men fell off the decking of the second floor to the first level below sustaining serious injuries.
Castlepoint National Insurance filed workers' compensation claims for $256,826 for Jesus and $200,426 for Omar in October of 2014.
In the current lawsuit Castlepoint Insurance claims that Claybridge was present during the work being done and had the authority to halt all operation of work if he deemed the situation to be that of an unsafe environment for working in.
In my reading of this article from the Naperville Patch I did not see where it said anything about the situation being deemed unsafe or if there was bad weather.  It is always sad when you see a worker get seriously injured trying to make a living.  If there was any reason to think that the situation was unsafe and the the builder could have prevented the accident from happening then they should be held accountable.  On the other hand accidents do happen as unfortunate as they are.  Only time will tell as this plays out in court, but I would be interested to find the outcome and the reasons to the outcome which I am sure will become much clearer during trial.