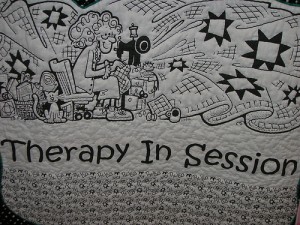 Normally when we think or hear about workers' compensation fraud it usually involves an injured worker allegedly faking an injury or working when they are not supposed to be.  However a growing trend seems to be medical providers committing fraud, this is usually done by over-billing or billing for services never rendered.
An Ohio Psychotherapist, Dr. Joseph T. Spare is one such medical provider accused of doing just this.  Spare sent up red flags to the BWC because he was billing high volume of counseling and medication management sessions as compared to his peers.
A formal investigation was launched and the BWC discovered that although Spare billed for services that he had rendered some of the actual sessions were actually performed by staff members at Marion Independent Physicians Association.  These employees were not licensed therapists to run the sessions and Spare would just check over their medication at the end of the sessions.
The investigation found the Spare allegedly fraudulently billed $74,700.  He was able to settle out of court and agreed to pay back $150,000 for the fraudulent bills and for investigative costs.
This is one area that is not touched on that much and you do not hear much about.  Carriers probably pay many claims that are not related to the workers' comp case that they do not even know about, a provider may be doing a comp exam and the patient complains about something unrelated or needs a medication refill for their routine medications.  It all goes on the same bill and carriers pay it because it is hard to always examine every single line that comes in.  There are many great adjusters out there that catch it all, but there is turnover and younger adjuster without the experiences.  Technology is making it easier to catch these kinds of things automatically and return them before the adjuster even has to touch them, why not take advantage of making claims processing more efficient and productive?
Source: PropertyCasualty360